Why not use our online Composite door designer tools.
Below you will find some information on both of our door ranges
Access 100's of styles and colours to get that perfect new front door.
We are proud to be authorised suppliers of both
And

Click the buttons below to get started.
---
---
---
---
If you're looking for a higher security door why not create your dream door with the Rockdoor

door designer…
---
---
There are solid doors and there are

rock solid

doors…
Nearly 70% of burglaries involve forced entry through the front or back door, so don't add to the statistics. Choose a Rockdoor.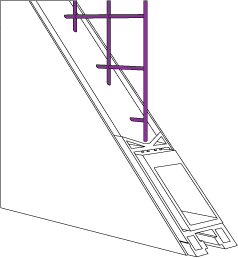 Core Benefits
Rockdoors inner strength is unsurpassed thanks to a combination of a 360° aluminium reinforced inner frame and high-density thermally efficient PU foam. Customers can also choose steel mesh reinforcing for the ultimate in security.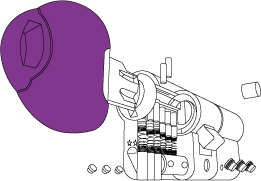 £1,000 Guarantee
Our lock cylinders are burglar proof. A TSOO7 3 star rating, SS 312 Sold Secure Diamond Standard and Secured by Design accreditation see to that, plus our £1,000 security guarantee. Customers also receive three Rockdoor branded keys as standard.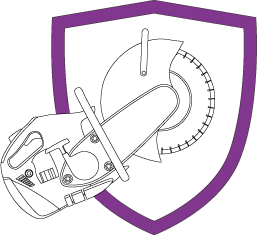 Forced Entry
Rockdoors are designed for strength, it is in our DNA. For over 25 years, we have led the way in composite door development to ensure our doors protect homes and families from unwanted intruders and forced entry.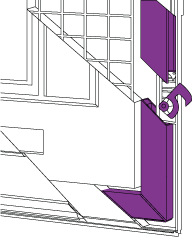 Hook up with Rockdoor
Strong sintered steel multi point hook locks with a 25mm throw, securely attach the door to the frame to ensure it cannot be forcibly opened by burglars whilst ensuring a better sound and weatherproof seal.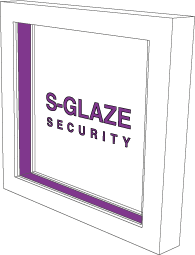 Glass Leading Security
Rockdoors feature S Glaze technology, meaning your glass is locked into your door for life, for added security. It also means no glazing cassettes are used which are prone to fading and discolouration.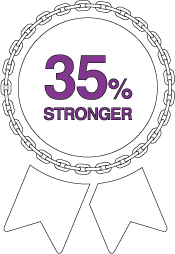 Stronger, it's Official!
Rockdoor is consistently found to be one of the most secure doors available in the UK, studies show that a Rockdoor is 35% stronger than a typical GRP door.
---
Get that warm, cosy feeling inside, and

keep it

…
Rockdoors have class leading thermal efficiency, keeping in the toasty warmth in the winter and cooling down in the summer.
---
---
---
---
XtremeDoor composites
XtremeDoors are one of the highest spec composite doors on the market. With 5-point locking and Secured by Design status, it's also one of the most secure. The XtremeDoor has PAS24 2016 Enhanced Security accreditation, so you can rest assured that your home is safe.
This premium composite door also offers the end user extreme levels of thermal efficiency and weatherproofing. In fact, our composite doors are 19% more thermally efficient than a solid timber core composite.
Thermal Performance
Composite doors are much more thermally efficient than either timber or PVCu. They are manufactured to the highest quality standards, making them more thermally efficient by design.
The warm foam core allows the door to have a significantly better 'U' value than traditional timber, PVCu skinned timber, and steel doors. Our entire range meets the requirements of current Building Regulations.
There are various upgrades to glass options that increase the thermal performance of the door. Our composite doors are sure to keep homes warmer and help to reduce your energy bills.
---
---
---
---