Soffits,Facias,Guttering,Cladding
No More Maintenance
For a free no obligation design consultation
call
01279 883292
Click the buttons below or email us today
Soffits, Facias and Guttering
Roofline is the term builders, architects and tradesmen use for the boards that run along the bottom edge of your roof where it meets the wall of your house.
        Facias
Fascias are the boards that are fixed to the bottom edge of your roof at the front and rear of your house.Their main role is to:

Hold the bottom row of roof tiles in place
Provide a solid base on which to fix guttering.
Stop the exposed ends of your rafters absorbing water, which can lead to damaging damp and rot.

As you can see, fascias need to support a good deal of weight without warping or breaking under the strain – especially when you consider several gallons of water per second can be running into the gutters of the average semi during a downpour.

That's why all of our fascias boards are made to last from high quality 18mm uPVC for guaranteed, long-term protection.

Soffits

Soffits are the boards that fit between the fascia and the wall of your home. They're less visible than fascias (you have stand closer in to your home to get a good look at them) and slightly less exposed to the full force of the weather.

They are designed to:

Protect rafter feet from rain and moisture
Seal the roof space so birds and rodents can't find their way in and build nests.

While sealing your roof from animals and the elements, it's important soffits also allow enough air into your roof space to prevent damp and condensation from building up inside – something that can cause as much damage in the long run as allowing water to penetrate from the outside.

Because of that, our lightweight, 9mm soffit boards are all available with integral ventilation slots for increased air circulation.

Bargeboards

Bargeboards are simply fascia boards that are fixed to the diagonal edge of the roof along the eaves of your house.

Like standard fascias, they do an important job of shielding timbers and brickwork from wind and rain, although they are not as crucial structurally as they don't have to support the weight of the roof tiles or guttering.

Capping boards

UPVC capping boards provide an attractive, low maintenance alternative to the annual expedition up a ladder to repaint your timber roofline.

As long as your existing fascias and soffits are free from rot and damage these easy to fit boards can be attached directly on top to create a weatherproof barrier and prevent any future damage.

They are available in 8 different colours and widths and in two profile styles.

Guttering

If you have to replace your fascias, the odds are your guttering will need to be updated too.

Lighter than the original cast iron and available in a range of profiles and sections to best match the look and style of your home, Our guttering is manufactured in lightweight, high impact uPVC for easy installation and, barring the occasional trip up a ladder to remove leaves and moss, years of maintenance free performance.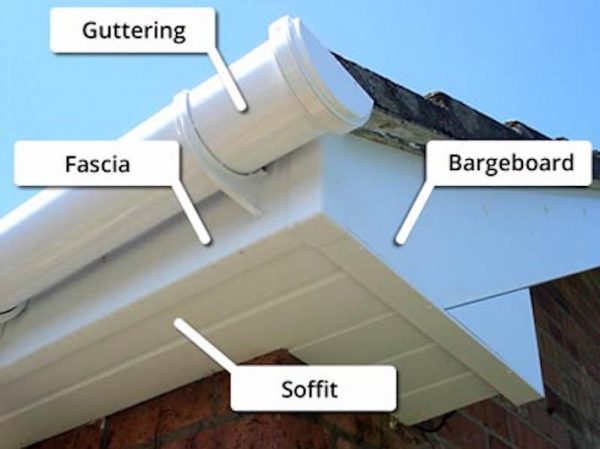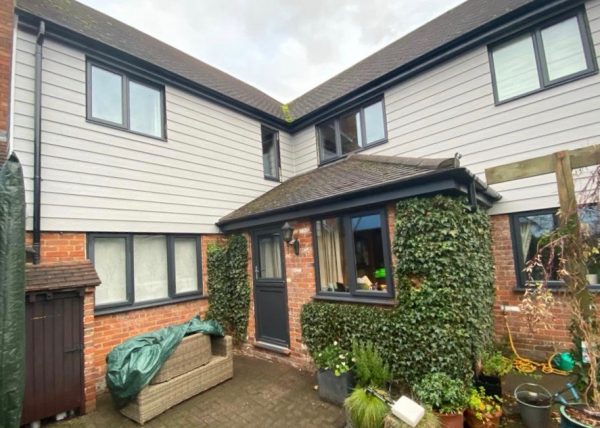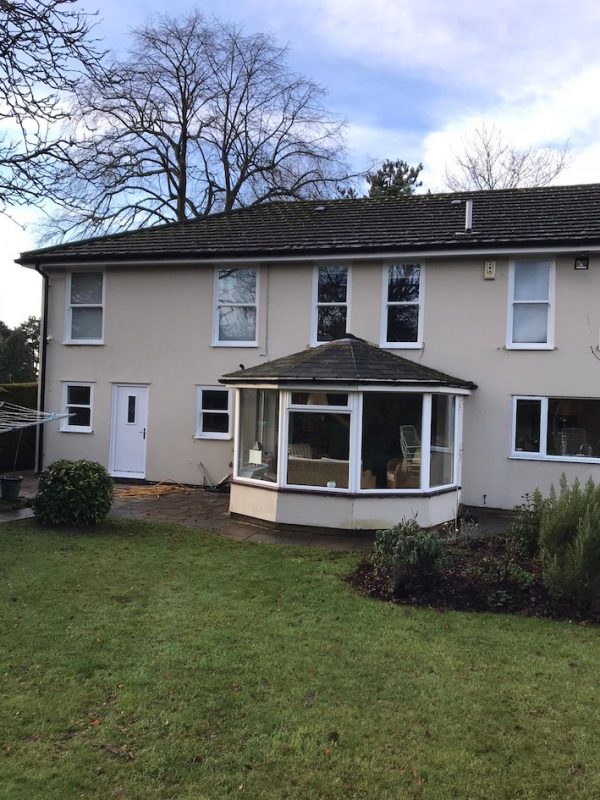 Contact us today for a free design consultation!
Cladding Built to Last
Stylish & strong fibre cement cladding
If you're looking for a versatile, low maintenance weatherboard with a natural and beautiful texture, look no further than HardiePlank® fibre cement cladding. It's the facade of choice protecting and beautifying millions of homes.
Non-combustible cladding
HardiePlank cladding stands strong even in the most extreme adverse events. Our weatherboards are non-combustible, achieving the highest rating possible (A2, s1-d0) for a coloured facade product. HardiePlank has been extensively fire tested under the 13501-1 suite of fire tests for CE compliance, and would not contribute to the propagation of fire
Application
Use HardiePlank cladding on your project for maximum versatility. Install it horizontally, vertically or diagonally to create any design. A diverse palette of 21 ColourPlus™ colours provide your building with a better fade-resistant, low maintenance finish. Choose from two textures for even greater design flexibility: a smooth finish for contemporary designs and natural cedar mill – with a pattern that rarely repeats – for a more classic look.
Vertical installation
For a contemporary result, install HardiePlank vertically. In a mix of bold, bright colours in upright stripes to create a fresh, fun and contemporary aesthetic.
Horizontal installation
For a more traditional look install HardiePlank horizontally. Use HardiePlank cladding in a smooth finish to make it more contemporary or in a cedar mill finish to create that classic look. Or mix vertical and horizontal installation.
Mixed materials
If you do not want to have a fully cladded house, HardiePlank also works great as an accent or as an addition to other materials.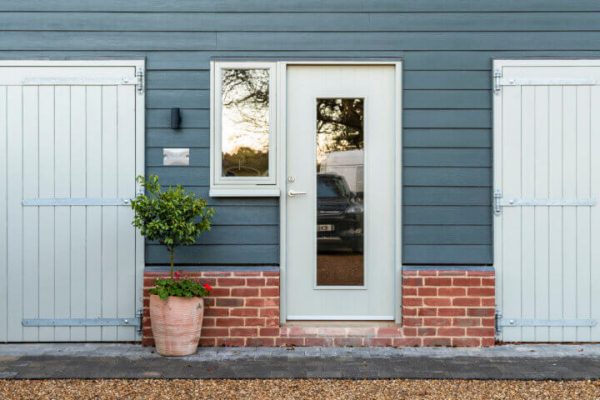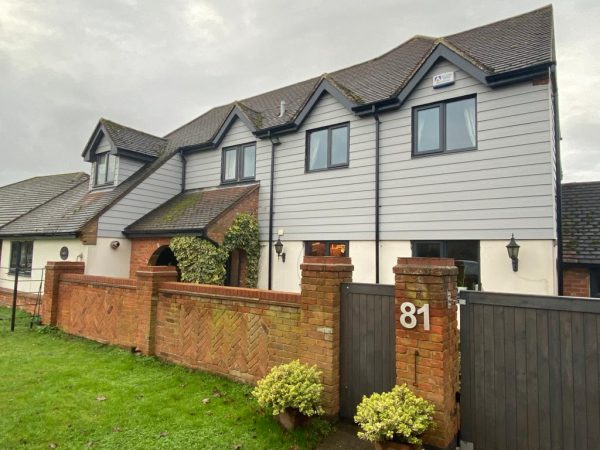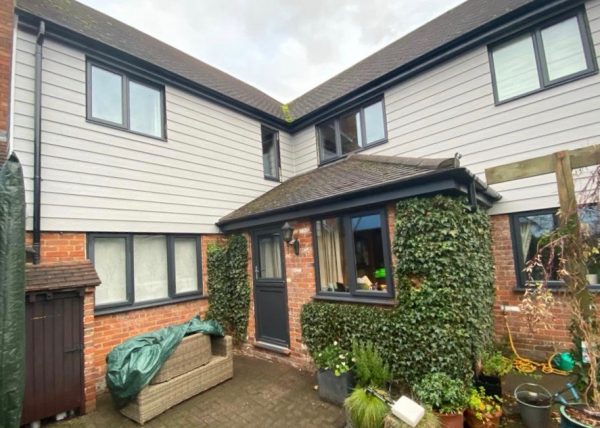 Contact us today for a free design consultation!