Stylish, Strong and Warm
For a free no obligation design consultation
call
01279 883292
Click the buttons below or email us today
Tiled Conservatory roof System
A tiled roof over your head with the UKs leading conservatory roof replacement system.
The beauty of a tiled roof conservatory is that it works just as if it was part of your home. You won't experience those extreme seasonal changes in temperature, glare from the sun or noise from the rain. Just comfort, space and light – all year round. It's also the ideal way to transform tired, old conservatory roofs. Equinox can be easily fitted to any model or style and offers energy efficiency that's 10 times greater than an 'A' energy rated window.
A welcoming space, whatever the weather
One of the main advantages of a tiled roof is that your conservatory isn't as susceptible to changes in temperature. Equinox also gives you another way to personalise your space. The internal surfaces can be finished with plasterboard or tongue-and-groove so you can decorate it like a conventional extension. If you want to maintain a light, bright and airy environment, you can even opt for roof windows. We have seven different types of tile to help you achieve the look you want.
Authentic slate looks without the associated problems Made from a recyclable blend of limestone and polypropylene, composite roof slate offers authentic natural looks without the risk of shattering, fading, warping or cracking.
If you're interesting in creating a new conservatory with a tiled roof, or breathing new life into an old one, you can find out more by calling today for a free quotation.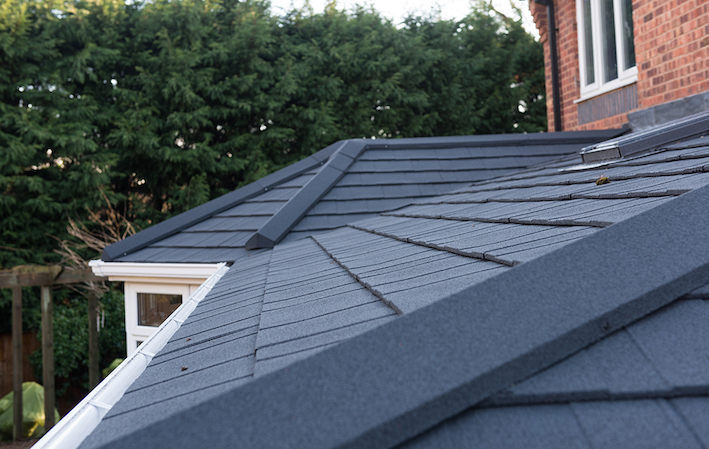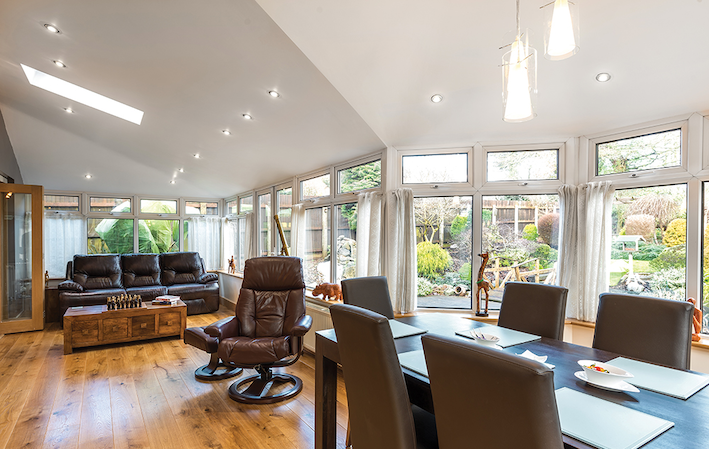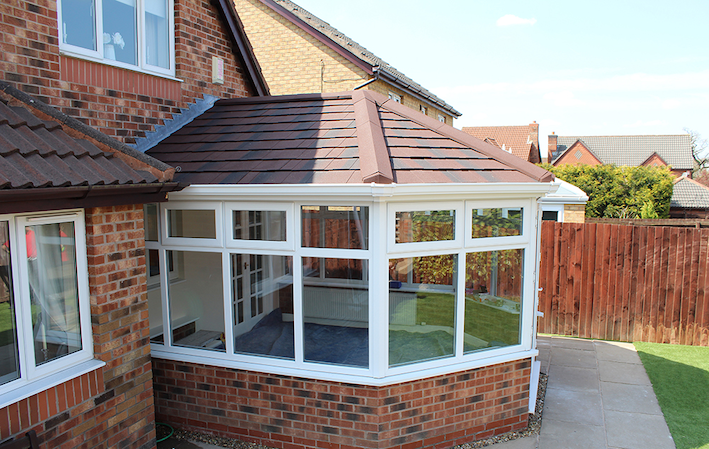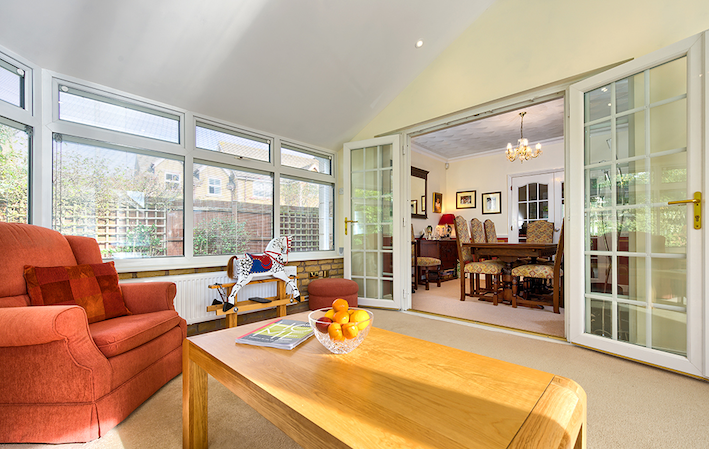 Call today for a free quotation
Strength, Warmth and Maximum Light
Nothing transforms a room more than when it's flooded with natural light. It elevates the overall aspect and enhances darkened space to provide a lighter and brighter outlook. Our versatile and innovative system of skylights for pitched and flat roofs combining contemporary looks with exceptional build quality to inspire you with an exciting and new interior experience. Our roof Lanterns are ideal for new build extensions or conservatories and also current builds with flat roofs that are lacking natural light. All of our lantern roof systems come with a 10 year guarantee and a reliable assured service. Our roof lanterns have size options to transform any space with sizes up to 2.75 x 7.75m* and are available in two-bar or three-bar pitched gable design.
The fully aluminium system  has been elegantly designed to retain traditional features in a contempory setting. By featuring slim sections and marrying them almost seemlessly together with hidden fixings, the beautiful sight-lines flow unbroken and gracefully from the ridge down through the spas.
Meticulously designed using state of the art CAD software, our roof lanterns are  undoubtedly the strongest and stiffest roof lantern on the market. Strong and robust aluminium lugs have been engineered to adjoin the profiles and coupled with internal bracing in the ridge and eaves sections, the resulting strength is unparalleled.
By totally isolating the external aluminium profiles from the internal ones, cold bridging is eliminated. Combined with high performance roof glazing, the roof lantern has the ability to reduce heat transfer is in a class of its own.
Keeping the rain and wind out is vital to maintaining a comfortable environment inside the home. With market leading Q-LON Gaskets and cleverly designed LSR seals we have achieved probably the best level of sealing of any lantern or consrvatory roof currently on the market. Alongside this we have designed out the need for the roof to require any additional silicone sealent except between the existing roof upstand and the eaves beam meaning a substantially faster and cleaner installation.
Our Roof Lantern is not only breaking boundaries in terms of aesthetics, strength, thermals and weather performance, it is also setting new standards for ease and speed of fit. Due to the simplicity of the design each roof can be assembled in a fraction of the time of any other system.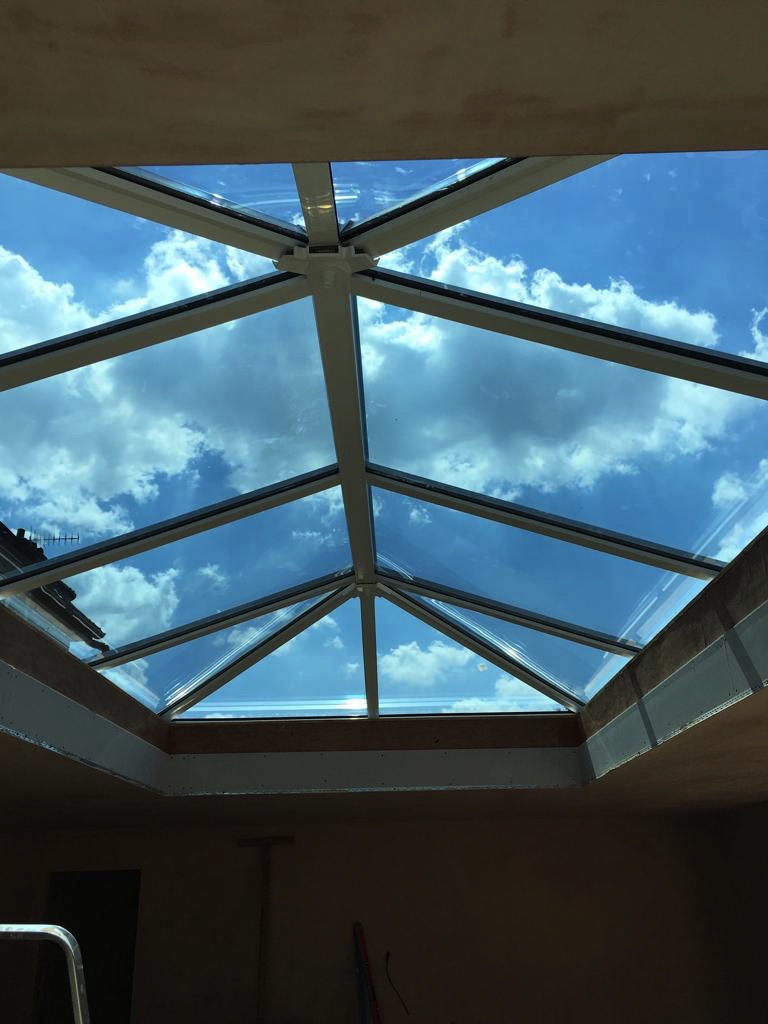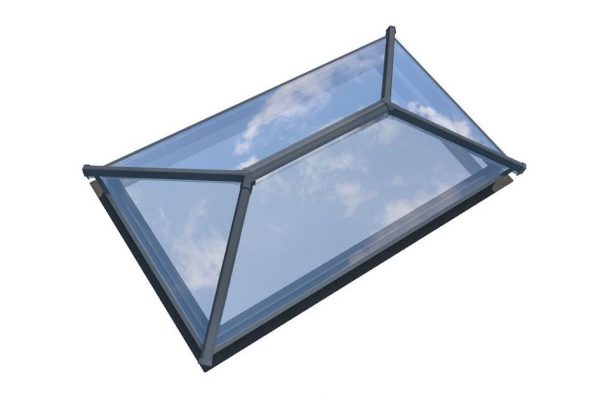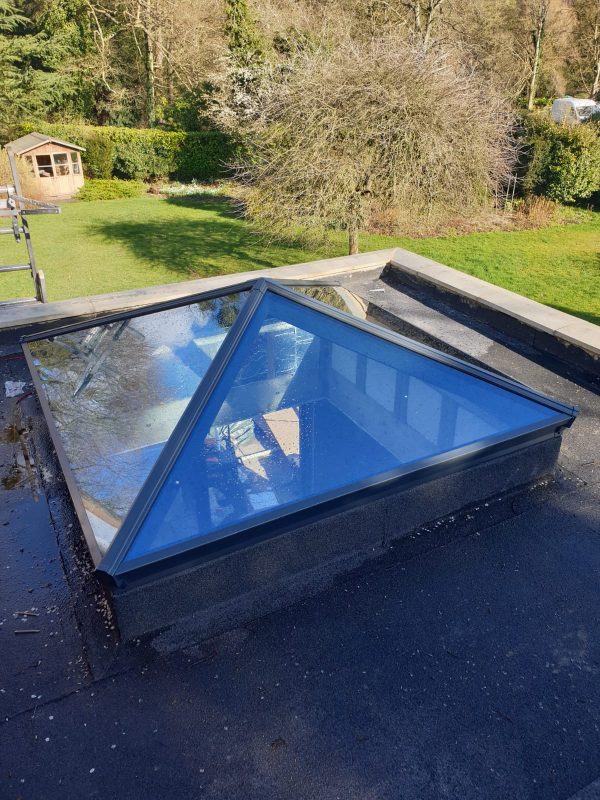 Call today for a free quotation
MEET THE TEAM
We have some of the best and innovative consultants that can really make a difference to your home.
Visit our Showroom
Silvertree House,
5 Hoblongs Ind Estate
Dunmow
Essex,
CM6 1JA 
Tel: 01279 883292