For a free no obligation design consultation
call
01279883292
Click the buttons below or email us today
Strength, Warmth and Maximum Light
Nothing transforms a room more than when it's flooded with natural light. It elevates the overall aspect and enhances darkened space to provide a lighter and brighter outlook. Our versatile and innovative system of skylights for pitched and flat roofs combining contemporary looks with exceptional build quality to inspire you with an exciting and new interior experience. Our roof Lanterns are ideal for new build extensions or conservatories and also current builds with flat roofs that are lacking natural light. All of our lantern roof systems come with a 10 year guarantee and a reliable assured service. Our roof lanterns have size options to transform any space with sizes up to 2.75 x 7.75m* and are available in two-bar or three-bar pitched gable design.
The fully aluminium system  has been elegantly designed to retain traditional features in a contempory setting. By featuring slim sections and marrying them almost seemlessly together with hidden fixings, the beautiful sight-lines flow unbroken and gracefully from the ridge down through the spas.
Meticulously designed using state of the art CAD software, our roof lanterns are  undoubtedly the strongest and stiffest roof lantern on the market. Strong and robust aluminium lugs have been engineered to adjoin the profiles and coupled with internal bracing in the ridge and eaves sections, the resulting strength is unparalleled.
By totally isolating the external aluminium profiles from the internal ones, cold bridging is eliminated. Combined with high performance roof glazing, the roof lantern has the ability to reduce heat transfer is in a class of its own.
Keeping the rain and wind out is vital to maintaining a comfortable environment inside the home. With market leading Q-LON Gaskets and cleverly designed LSR seals we have achieved probably the best level of sealing of any lantern or consrvatory roof currently on the market. Alongside this we have designed out the need for the roof to require any additional silicone sealent except between the existing roof upstand and the eaves beam meaning a substantially faster and cleaner installation.
Our Roof Lantern is not only breaking boundaries in terms of aesthetics, strength, thermals and weather performance, it is also setting new standards for ease and speed of fit. Due to the simplicity of the design each roof can be assembled in a fraction of the time of any other system.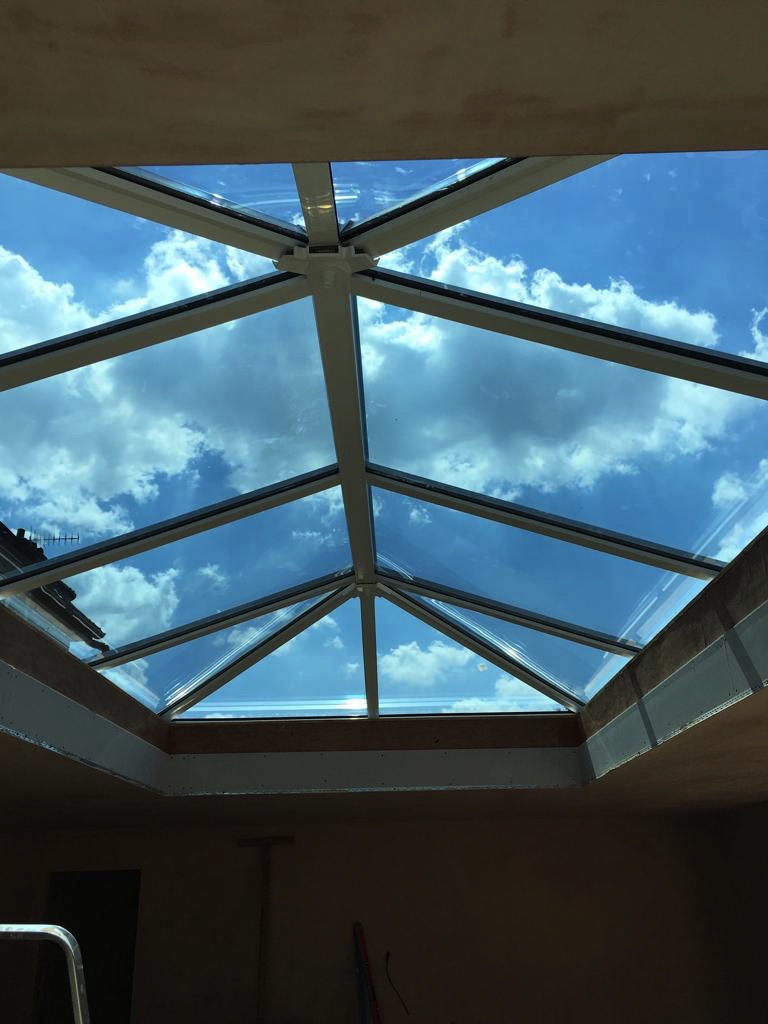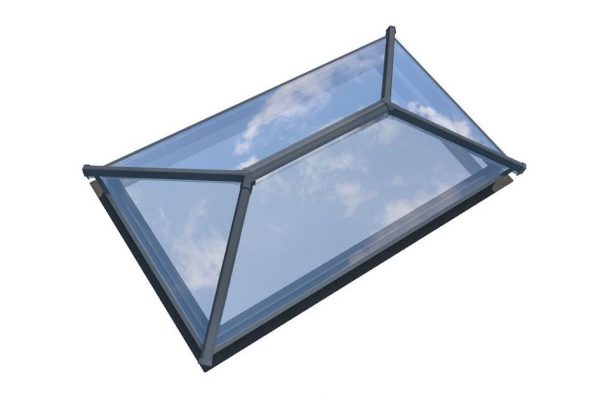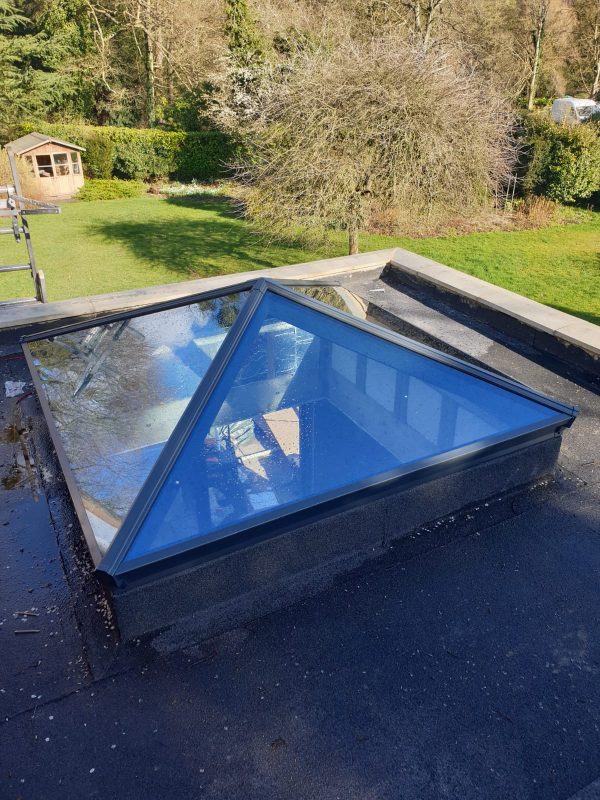 Contact us today for a free design consultation!